As seen on screen (Emma Stone in La La Land; Emma Watson in Beauty And The Beast), on the Chloé catwalk and on the red carpet (Natalie Portman rocked yellow at the Golden Globes, as did Naomie Harris at the Awards launch party), it's the ray of sunshine you need in your wardrobe.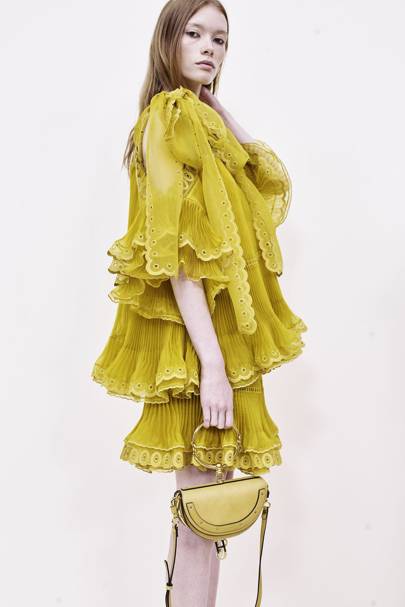 image:Prom Gowns Canada
Call it the La La Land effect, blame it on LBD fatigue… whatever the reason, the yellow dress is the talking-point piece of 2017.
Of course, it's not a very wallflower-friendly look – yellow is, after all, the colour of the jersey at the front of the Tour de France, worn by the leader so it's easy for the rest of the cyclists to spot them. It's the colour of daffodils, highlighters and Post-its. Basically, it's a colour that's designed to be seen.
How should you wear it, then, without looking like a security guard? The shade is key. Emma Stone's tea dress is towards the ochre end of yellow. This worked at Chloé too, bringing bite to the frilly minidress. Way back in 2006, the saffron-coloured Vera Wang gown Michelle Williams wore to the Oscars worked perfectly with her colouring. Now, 11 years on, the rest of us are realising that a yellow dress is a no-brainer for offering all the wow-factor with none of the effort.
See More: Long Prom Dresses Online