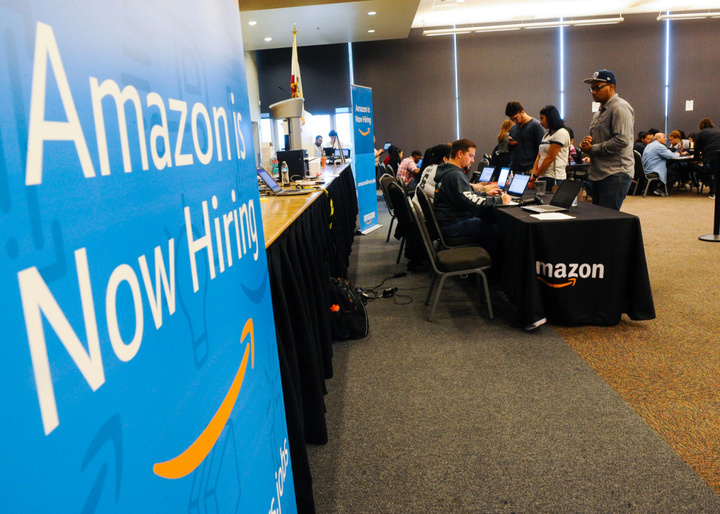 The Amazon company is hiring huge staff and will provide direct jobs across the country
The US multinational has set a target of hiring 2 million workers in India by 2025.
Amazon will hire huge staff. Amazon is hiring more than 8,000 employees in 35 cities across India. Corporate, technology, customer care and operations roles will be recruited, the company sources said.
Amazon HR Leader - Corporate, APAC and MENA's Dipti Verma said that 35 cities in the country, namely, Bangalore, Hyderabad, Chennai, Gurgaon, Mumbai, Kolkata, Noida, Amritsar, Ahmedabad, Bhopal, Coimbatore, Kanpur, Jaipur, In a city like Surat, 6,000 workers will be directly employed.
Dipti added that staff will be recruited in corporate, technology, customer care and operations roles. Staff will also be recruited for Meshi Learning Applied Sciences. Besides, staff will be recruited in support functions such as HR, Finance, Legal.
It is known that Amazon will celebrate Career Day on September 16. On the same day, this US multinational company wants to set a precedent in the workplace by hiring a large number of workers. To show the rest, it is a great pleasure to work in this organization. According to Amazon sources, this is a step to keep India ahead in the world in terms of employment in the 21st century.
He said the company aims to recruit 20 lakh workers in India. This recruitment will be completed by 2025 in direct and indirect system. Amazon has already hired 1 million employees in India. In fact, at a time when all the companies are thriving in the Corona supermarket, Amazon still employs 3 lakh people in India. The whole recruitment process is done by the company virtually.