Kangana Ranaut, a staunch Bharatiya Janata Party supporter, called farmers protesting controversial agriculture laws terrorists in a tweet, which was one of two that the platform had removed.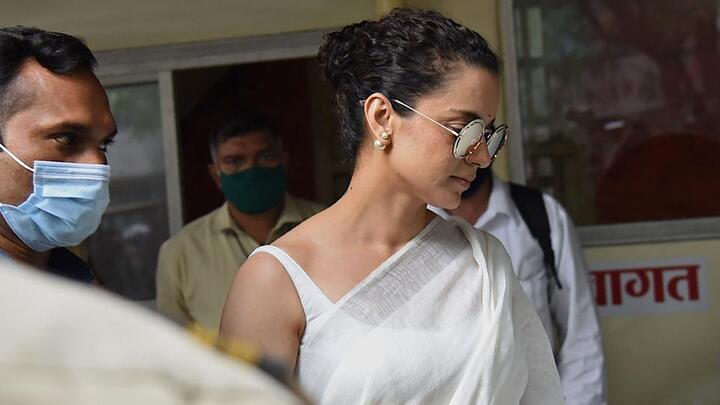 Bollywood actress Kangana Ranaut leaves the Bandra police station after she was summoned in connection with a sedition case, in Mumbai on January 8, 2021. (AFP)
Twitter has deleted two tweets by a well-known Bollywood actor, one of which labelled protesting Indian farmers as "terrorists", citing violation of the platform's rules.
Kangana Ranaut, who is also know for her staunch support to India's ruling Hindu nationalist Bharatiya Janata Party (BJP), has repeatedly labeled farmers, who protesting against a new law, as terrorists.
Ranaut had earlier called pop star Rihanna a "fool" after the US singer voiced support for the farmer protests at the Singhu border in Delhi.
Rihanna, who has more than 100 million Twitter followers, wrote "why aren't we talking about this?!", with a link to a news story about an internet blackout at the protest camps where tens of thousands of farmers have been since November.
More than one million people retweeted, liked or commented on her Tweet.
Ranaut also called climate activist Greta Thunberg a "rat" for her message of solidarity and unity with the farmers, the NDTV reports.
Source: trtworld