Flexible workspace industry provides virtual office spaces for businesses with a combination of various services which these business owners can choose such as space, technology, services such as air condition/heat control spaces, access to drinking water, etc. Without these services, those businesses would bear the capital expenses of owning or leasing a traditional office.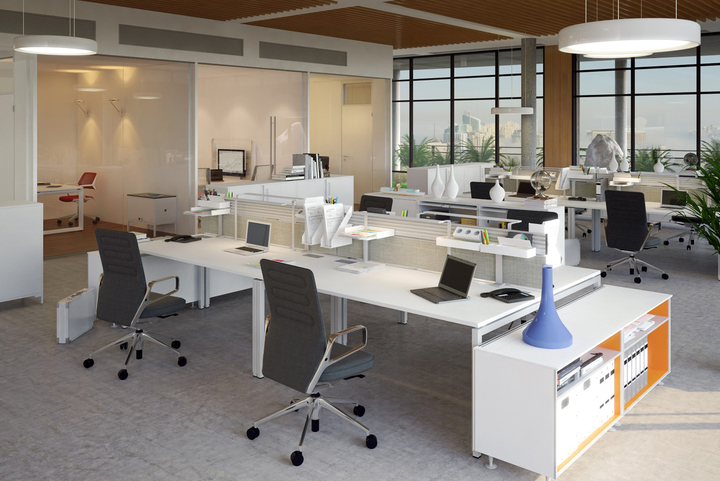 Virtual offices have evolved with time and now days have a variety of personnel, physical space, and digital storage and communication services. This usually involves the customer to pay fees according to their contract which they can negotiate and choose from a variety of options.
This concept is famous among companies of all types, sizes and even among self-employed entrepreneurs.
One of the main features of such offices is its flexibility which it offers for employees and freelancers to work from a satellite office, home office, and remote location or even from a mobile device.
Digital capital such as cloud storage, web hosting, email, and other web-based applications are also provided by virtual office providers.
Usually, physical services include a business address, mail services (receive, pickup and/or forwarding), conference rooms, desk space, and private offices, etc.
Printing and related services such as copying, binding, faxing, scanning, laminating, and shredding are a few add on which are also provided by most of the virtual office providers.
Receptionist service and answering services are a part of virtual office assistance
There are various digital services few among them are a virtual phone number, online phone system, virtual assistance, website domain, and email.
Instant chat and message receive and sending services (virtual communication platform)
Additional virtual applications such as cloud-based applications are also available (e.g. Google docs, slides, office 365 and Google sheets)
Companies and individuals who require a professional identity but do not have the budget for a physical office often register themselves with virtual offices. These spaces are cost-efficient and more reliant and thus new startups, businesses are investing in virtual offices/capital.